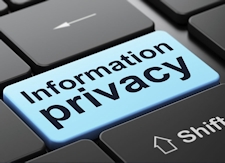 We are committed to the privacy and safety of visitors to our web site. This privacy policy is designed to assist you in understanding how we collect, use and safeguard personal information which you may provide to us and to assist you in making informed decisions when using our site. This statement will be continuously assessed against new technologies, business practices and our patients' and visitors' needs.
We will post general notices of changes to this policy. Please check back periodically and review this privacy policy to ensure that you still agree with its terms. You will be bound by any subsequent changes in the privacy policy, even if you do not become aware of such changes.

What You Should Know About Information We Send to You
Please remember that information provided by us on this website must be considered as an educational service only. Any information sent through e-mail should not be relied upon as a consultation.
How We May Use Personal Information You Choose to Provide Us
We do not obtain personal information about you when you visit our site, unless you provide us that information voluntarily. Our web site may contain forms through which users may request information or supply feedback to us. In some cases, email addresses may be required so that we can supply the requested information to you. Please be aware that our forms are NOT encrypted unless otherwise noted. Therefore, people who are actively attempting to intercept web transmissions may be able to read information you send to us. However, we have installed a number of security measures to protect the confidentiality of your personal information.
We will not provide, sell or distribute any personal information received from visitors on web forms or e-mail to any outside organization. However, we may disclose information when legally compelled to do so.
Why We Track Where You Go on Our Web Site
In order to understand how our web site is being used, we do typical web traffic analyses through which we track which pages are visited and in what order, where users come from and how long users spend on our sites. We never associate such information with the specific identities of users or other personally identifiable information.
This information is used in the aggregate to help us improve our site and make it more useful to you. WE DO NOT DISCLOSE such aggregate information to partners, advertisers or other third parties.
The Use and Security of E-mail
Any comments you send to our web site may be reviewed by the webmaster. The comments are used to determine areas of the our web site that need improvement or correction, or to determine new content that should be added. When submitting an e-mail comment, users are asked to provide their name and e-mail address.
Please be aware that normal e-mail is not encrypted. Active snoopers may be able to read e-mail that we send you or that you send us. If you ask us a question and supply your e-mail address, you are authorizing us to respond to you with an unencrypted e-mail message that may contain private information about you or your question. While we are responsible for the privacy of messages that we store on the network, we cannot be responsible for the privacy of those messages once we have transmitted them to you or to your e-mail provider.
Links to Other Web Sites
In order to provide visitors with greater value, Dr. Houle may provide links to various third-party web sites. We are not responsible for the practices employed by web sites linked to or from our web sites nor the information or content contained therein.
Please remember that when you use a link to go from our web site to another web site, our privacy policy is no longer in effect. Your browsing and interaction on any other web site, including web sites that have a link on our web site, are subject to that web site's own rules and policies. Please read over those rules and policies before proceeding. These destination links are provided only for your convenience, and as such, you access them at your own risk.
©2023. Dr. Thomas A. Houle. All rights reserved.