How To Make Your Teenager Want To Behave
Living with a pre-teen or teen? Chances are you're experiencing discipline problems.
Well, don't give up hope. There's good news!
If you follow the techniques in this program, you'll get them to behave in more productive ways.
In fact, within two weeks from tomorrow, you will begin to see these changes.
You can learn more or purchase now at Amazon. Click here. (opens in a new tab)
The Intimate-Marital Relationship: Problems & Corrections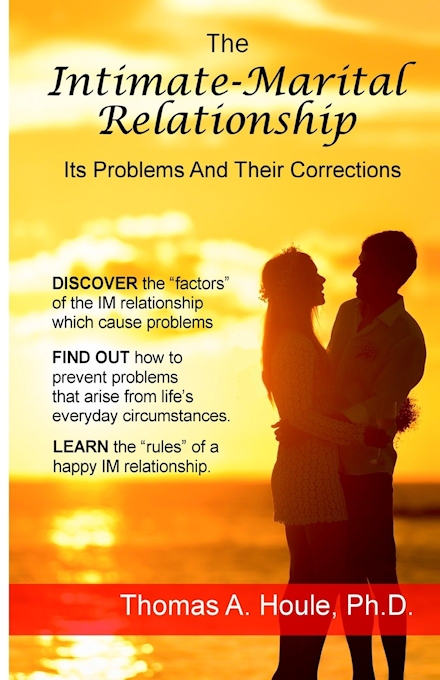 Are you and your significant other engaged in continual arguments with no resolution in sight?

Are work, friends and extended family interfering in your IM relationship?
Are you beginning to question whether or not you want to stay in your present relationship?
Then Dr. Houle's  book is for you.
Click here to find out more.   (opens in a new tab)
You can purchase now at Amazon. Click here.    (opens in a new tab)